30/05/2022
ADRIA WINCH d.o.o. is participating at Posidonia Exhibition 2022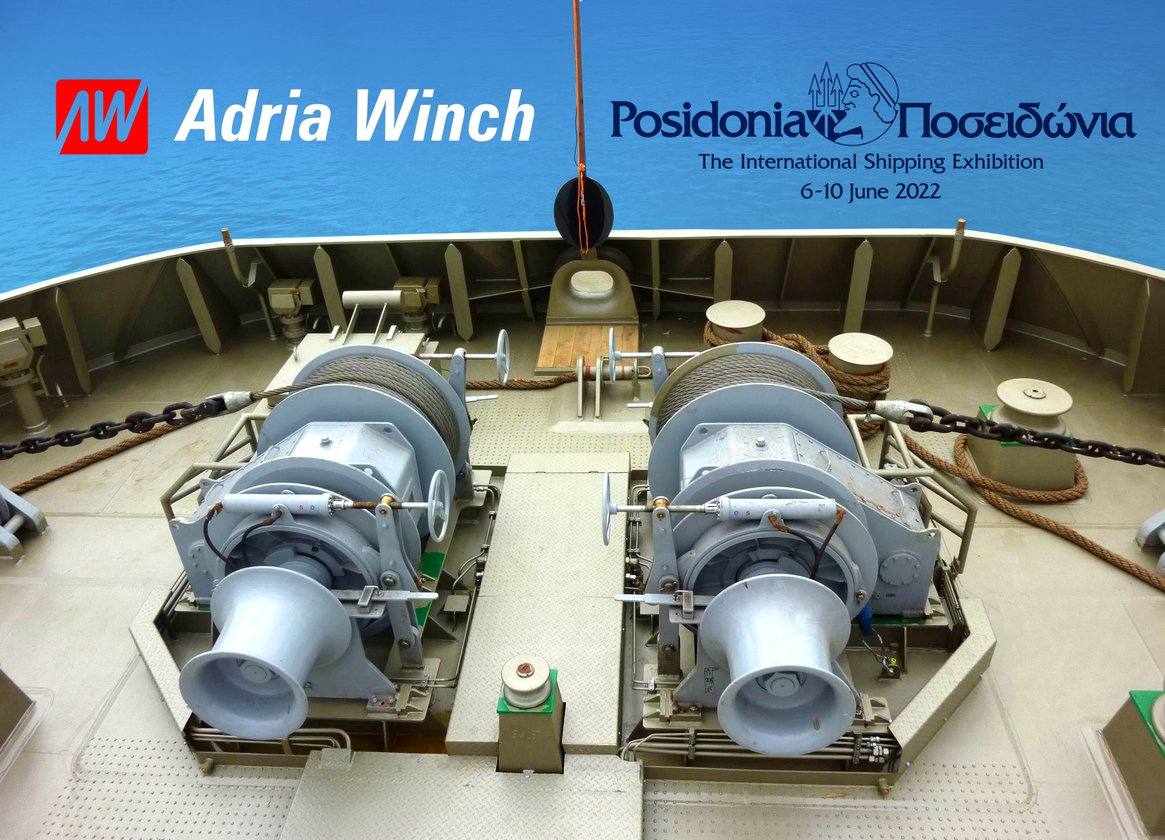 ADRIA WINCH d.o.o. – is going to participate at POSIDONIA Exhibition 2022 which will take place in Athens from the 6th till the 10th of June, at Metropolitan Expo area.
ADRIA WINCH is located at Hall 3 Stand No 3.300.
Adria Winch is worldwide supplier of deck machinery.

Our experienced and flexible design team positioned Adria Winch as reliable partner for global shipowners in many tailor-made and also standard deck machinery packages.

At Adria Winch production facility, you can find all in one place: in an area of 1200 m2 there is fully equipped production facility with modern CNC machine tools, heat treatment, plasma cutters as well as fully equipped welding facilities and sandblasting / metalizing / paint shop capable for most demanding tasks in production of mechanical, hydraulic and electronic equipment.

With three overhead cranes of maximum of 50 tones range we are able to assemble projects for all customer needs for all types of industries - maritime, oil and gas, subsea, defense, and energy.

Together with a group of skilled mechanics and qualified engineers we are at the disposal for all customer needs
Final product – wide range of deck machines, especially winches are proven to be extremely reliable during operation, have low cost of maintenance and long-life span.

Main products: Anchor/Mooring Winches and Capstans; Research Winches and Handling Solutions; Towing Winches; Trawl winches, Hydraulic Power Units and Control Systems

AW highly qualified technical support is available 24/7 to give our customers quick and accurate answers. Our Service Engineers are available to arrive on site within 48 h and to perform job quickly and without hassle.
For more information, contact Mr. Hrvoje Pupacic, CEO of Adria Winch
Mob: +385 (0)99 545 3600
email: pupacic@adriawinch.com
http://www.adriawinch.com/