Posidonia Shipsoccer Tournament
Registrations for the Posidonia Shipsoccer Tournament are now open
On Sunday 25 October 2020, the 7th edition of the exciting Posidonia Shipsoccer Tournament kicks off, marking the start of the largest gathering of the global maritime community, the Posidonia 2020 International Shipping Exhibition.
Once more, hundreds of shipping executives and spectators will gather for an exciting day of soccer and networking on the football pitch! Only 24 hours before the exhibition's official opening ceremony, 28 teams of shipping executives, divided into 4 groups, will compete for the popular Posidonia Shipsoccer trophies in a 5x5 format. The games will start at 17:00 and the award reception will commence at approximately 22:30, after the final whistle.
To register for this fascinating one-day event please fill in the official Tournament Entry Form.
---
2020 Posidonia Shipsoccer Tournament info
Date: 25 October 2020, 17:00
Venue: Star Sport Club, Voula
Registrations: registrations are open to Posidonia exhibitors and to all members of the global shipping community.
Entry fee: €800 per team (plus VAT if applicable).
Note for the teams - Shoe specs: All players must wear Shin Pads & Turf Soccer Shoes (no cleats or studs, players with cleats or studs will not be allowed on the pitch).
For more information on your participation or sponsorship opportunities of the Posidonia Shipsoccer Tournament please contact mphotou@posidonia-events.com
We look forward to welcoming you on the field!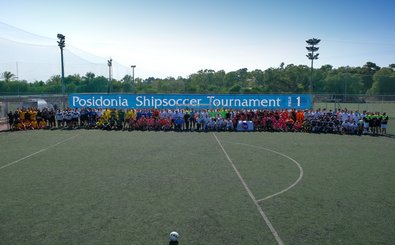 VIEW IMAGE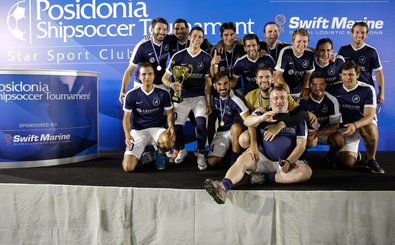 VIEW IMAGE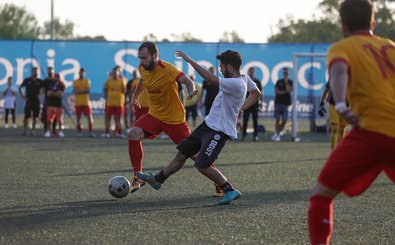 VIEW IMAGE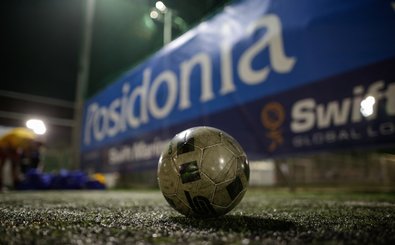 VIEW IMAGE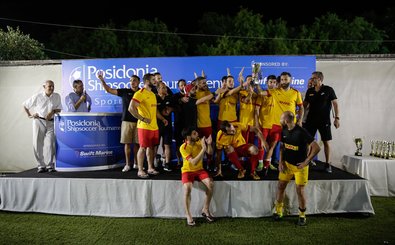 VIEW IMAGE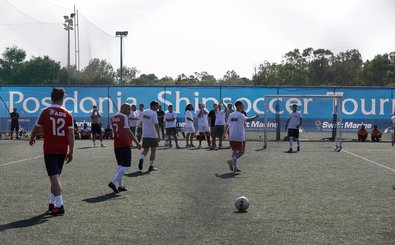 VIEW IMAGE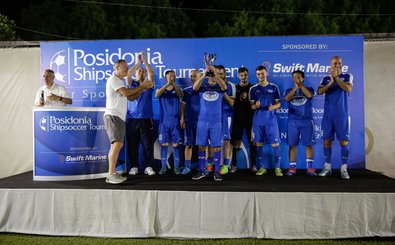 VIEW IMAGE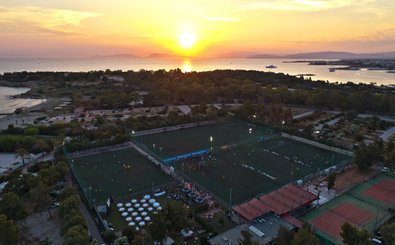 VIEW IMAGE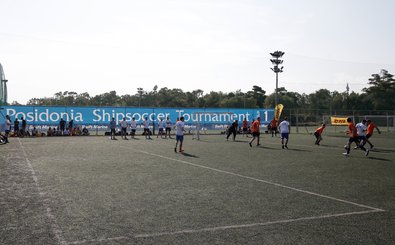 VIEW IMAGE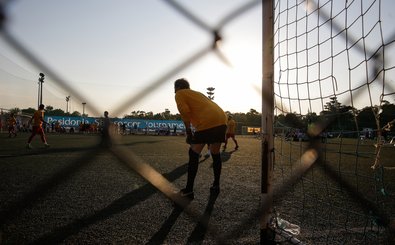 VIEW IMAGE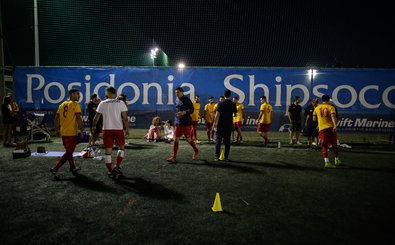 VIEW IMAGE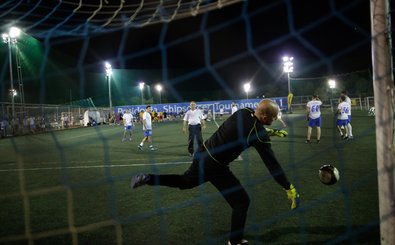 VIEW IMAGE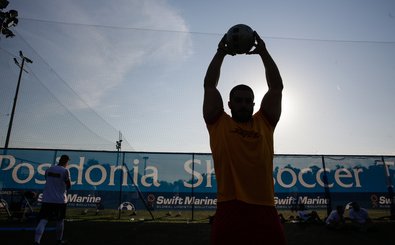 VIEW IMAGE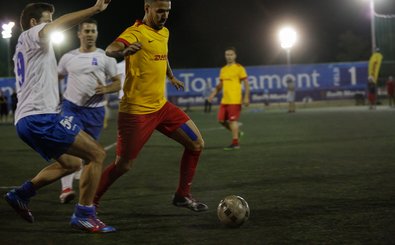 VIEW IMAGE