15/09/2017
THE MISSION TO SEAFARERS RELAUNCHES THE SEAFARER HAPPINESS INDEX
The Mission to Seafarers, today announced its relaunch of the Seafarer Happiness Index to support a sustainable future for the global maritime industry.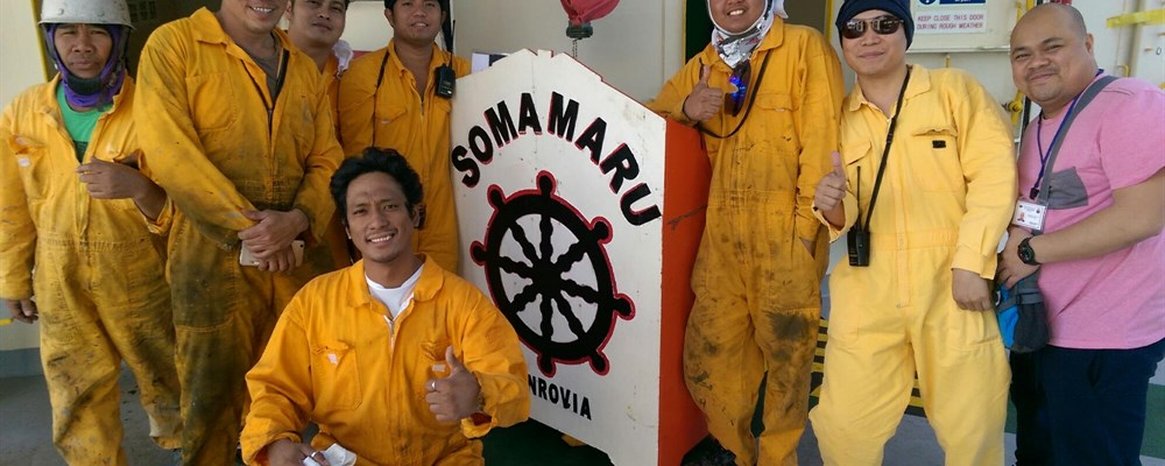 The Mission is partnering with project founder, Steven Jones, to pick up the reins from seafarer social network Crewtoo.
The Mission to Seafarers Seafarer Happiness Index will consist of the same ten questions as the previous index, delivering a mark out of ten on key welfare issues like shore leave, wages, food, training, social interaction and family contact. The anonymous survey also seeks first-hand experiences to support the figures.
Ensuring the future sustainability and growth of the maritime sector through effective crew recruitment and retention has become a key issue in recent years. The Seafarer Happiness Index will deliver key insights in to how to attract and maintain the seafarer workforce of tomorrow, as well as draw attention to potential welfare pitfalls in the industry's future.
Steven Jones, founder of the Seafarer Happiness Index commented:
"While there are studies which assess the confidence of the shipping market and health of businesses, often these are driven by macro issues such as financial markets, socio-economics and geo-politics. However, the industry is also being shaped from the bottom up by the industry's key workers – seafarers. By measuring the ongoing satisfaction and happiness of seafarers, the industry can reveal trends and early warning signs of the issues facing shipping.
"Happy, satisfied, well fed, fit and engaged seafarers are less likely to have accidents, they are less likely to become disaffected and they are the manifestation of the confidence which may be felt elsewhere up the industry chain. When the Seafarer Happiness Index was launched in 2015 it provided an opportunity to look past anecdotes and rumour, and provide data where before there was guesswork. With the relaunch of the Index by the Mission to Seafarers, and an intensified focus on welfare, we can build a clear vision of where employers are winning and losing and ensure early course corrections to build a happier, more effective, workforce for the future."
Ben Bailey, Assistant Director of Advocacy, the Mission to Seafarers commented:
"The Mission to Seafarers is primarily concerned with offering direct and tangible support to seafarers, helping them stay in contact with family and friends or aiding in times of crisis. However, this work makes us acutely aware of industry trends and the changing welfare landscape faced by seafarers. Taking on the running of The Seafarer Happiness Index from Crewtoo, therefore, feels like a natural fit. Our on-the-ground support teams can collect the views of seafarers for the research, and the outcomes will impact our advice to owners and operators to help them achieve best practice."
Research for the next Seafarer Happiness Index will begin in October this year and continue until December. The Mission to Seafarers will publish the results in January 2018.
Visit The Happiness Index by clicking here.
For more information please visit www.missiontoseafarers.org