Posidonia Shipsoccer Tournament
Register
2018 Posidonia Shipsoccer Tournament info
The Posidonia Shipsoccer Tournament, the unique soccer event that brings together the worldwide shipping community, kicks off on the 3rd of June 2018 at the Star Sport Club Voula (4, Konstantinou Karamanli Avenue).
The 5x5 soccer tournament will open play to the Posidonia week, taking place just a day before the official opening of the international shipping exhibition Posidonia 2018.
Soccer-addicted shipping executives representing all sectors of the maritime industry from all over the globe are invited on Sunday 3 June 2018 to join the tournament, taking advantage of what Posidonia has to offer on and off the field: sportsmanship, teamwork, networking and fun!
In 2016 over 500 spectators enjoyed a spectacular day of action and cheered for more than 250 shipping executives from 28 companies that participated in the event.
The 2018 tournament will again host 28 teams, who will compete for the popular Posidonia Shipsoccer trophies in 4 groups. The award ceremony will take place after the final, at approximately 22:30.
Registrations: Please note that registrations for the 2018 tournament are now completed.
CONFIRMED TEAMS:
Active Computer Systems SA
AllSeas Marine
Almi Tankers
American Bureau of Shipping (ABS)
Arista Shipping
Ariston Navigation Corp.
Campbell Johnston Clark
Capital Ship Management Corp.
DHL Express (Hellas) SA
Drew Marine
Eastern Mediterranean Maritime Limited
Empire Navigation Inc
Enesel SA
Environmental Protection
Eurobulk
Fafalios Shipping SA
Golden Union/ Maran Tankers Management
Marichem Marigases Worldwide Services
Marine Traffic
Moore Stephens Chartered Accountants
Navios Maritime Holdings Inc
NOA - Yachting Club, Andros
Prime Tankers Management Inc
Signal Maritime Ltd
Swift Marine Hellas
Tsavliris Salvage
W.I.M.A
Watson Farley & Williams
Note for the teams - Shoe specs: All players must wear Turf Soccer Shoes (no cleats or studs).
We look forward to welcoming you on the football pitch next June!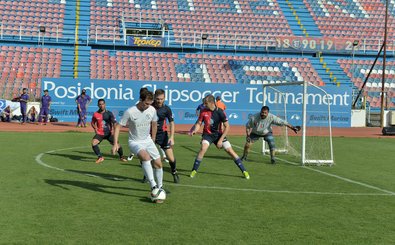 VIEW IMAGE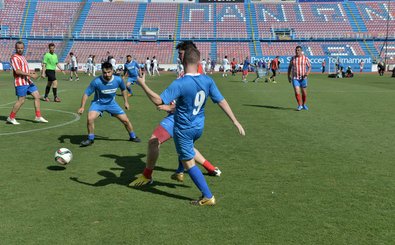 VIEW IMAGE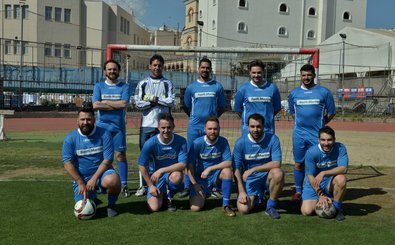 VIEW IMAGE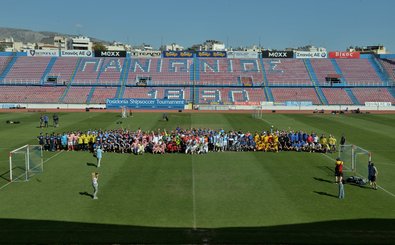 VIEW IMAGE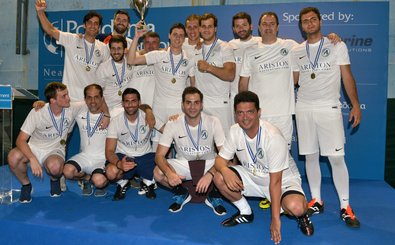 VIEW IMAGE