Posidonia Shipsoccer Tournament
Register
Sign up for the 2018 Posidonia Tournament!
The Posidonia Shipsoccer Tournament kicks off on the 3rd of June 2018 at the Nea Smyrni Stadium, so make sure your register for a unique soccer event that brings together the worldwide shipping community!
The 5x5 soccer tournament will open play to the Posidonia week, taking place just a day before the official opening of the international shipping exhibition Posidonia 2018.
Soccer-addicted shipping executives representing all sectors of the maritime industry from all over the globe are invited on Sunday 3 June 2018 to join the tournament, taking advantage of what Posidonia has to offer on and off the field: sportsmanship, teamwork, networking and fun!
In 2016 over 500 spectators enjoyed a spectacular day of action and cheered for more than 250 shipping executives from 28 companies that participated in the event.
The 2018 tournament will again host 28 teams, who will compete for the popular Posidonia Shipsoccer trophies in 4 groups. The award ceremony will take place after the final, at approximately 22:30.
To enter the tournament:
Registrations are now open for Posidonia 2018 Exhibitors and Sponsors as well as members of the Greek Shipsoccer League.
Registrations to non-exhibitors and non-members will open in January 2018. Please register your interest now as entries will be awarded on a first come first served basis.
Registrations will be treated on a first-come first-served basis. To secure availability, early registration is advised.
Registration fee: €800 + VAT 24%, if applicable (includes team's participation at both the tournament and award ceremony & reception).
In case of more than 28 entries, the 2018 Posidonia Shipsoccer Tournament might become a two-day event (Saturday 2 June and Sunday 3 June) to meet demand and provide sufficient playing time for all participants.
Note - Shoe specs: All players must wear Turf Soccer Shoes (outsole). The use of firm ground soccer shoes is not allowed.
For Sponsorship opportunities please contact mphotou@posidonia-events.com.
We look forward to welcoming you on the football pitch next June!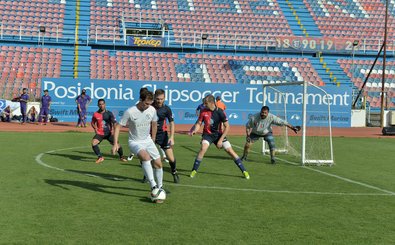 VIEW IMAGE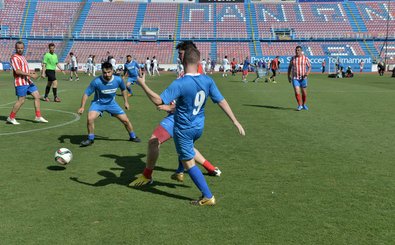 VIEW IMAGE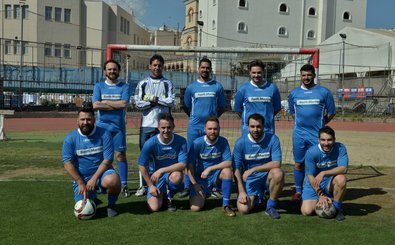 VIEW IMAGE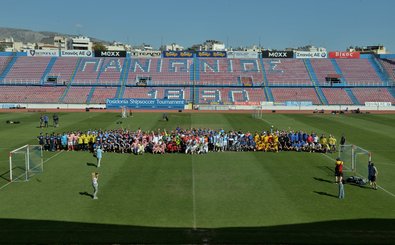 VIEW IMAGE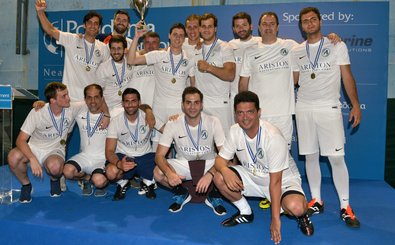 VIEW IMAGE