Posidonia Shipsoccer Tournament
Register
Posidonia Shipsoccer Tournament 2018
The Posidonia Shipsoccer Tournament, the unique soccer event that brings together the worldwide shipping community, concluded the Posidonia Games on June 3rd at the spectacular Star Sport Club, in Athens' southern seafront suburb of Voula.
A total of 28 teams comprising 280 players battled it out at the venue's synthetic-turfed, five-a-side pitches during an event which drew hundreds of spectators. Nico Koumbatis, Managing Director of the tournament's main sponsor, Swift Marine, said: "Posidonia ShipSoccer Tournament is a truly exceptional event that gives participating companies the opportunity to promote the values of sportsmanship and team building. It is wonderful to meet with so many shipping professionals from around the world in such an extraordinary venue next to Athens' Riviera seafront, to network, play football and relax ahead of the busy Posidonia week."
George Paleokrassas, from Watson, Farley & Williams, said: "This is our first time at the Posidonia ShipSoccer Tournamernt and I must admit that we are very happy with the organisation and the quality of the event as well as with the spirit of competition between all participants. We have a lot of clients who participate in the event which is an excellent networking opportunity. For example, our team had the opportunity to train together for weeks before the event and today we have the support of many of our colleagues from the office."
Sotiris Spathis, Drew Marine, Sales Manager stated: "The soccer event is really exceptional, it gets better and better each passing year. It is very important to see so many participants from the shipping community coming together in this great venue. We are happy to be loyal participants at this event for the second consecutive edition and we are looking forward to the next one."
Aristides P. Pittas from Eurobulk said: "It is a great tournament with many players and footballers, it helps promote team building, networking. We have participated in every Posidonia ShipSoccer Tournament as we truly value the event's unique quality."
RESULTS:
1st place - Ariston Navigation Corporation
2nd place - DHL Express (Hellas) SA
3rd place - W.I.M.A
2018 PARTICIPATING TEAMS:
Active Computer Systems SA
AllSeas Marine
Almi Tankers
American Bureau of Shipping (ABS)
Arista Shipping
Ariston Navigation Corp.
Campbell Johnston Clark
Capital Ship Management Corp.
DHL Express (Hellas) SA
Drew Marine
Eastern Mediterranean Maritime Limited
Empire Navigation Inc
Enesel SA
Environmental Protection
Eurobulk
Fafalios Shipping SA
Golden Union/ Maran Tankers Management
Marichem Marigases Worldwide Services
Marine Traffic
Moore Stephens Chartered Accountants
Navios Maritime Holdings Inc
NOA - Yachting Club, Andros
Prime Tankers Management Inc
Signal Maritime Ltd
Swift Marine Hellas
Tsavliris Salvage
W.I.M.A
Watson Farley & Williams
We look forward to the next Posidonia Shipsoccer Tournament in June 2020!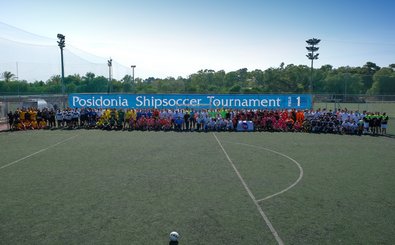 VIEW IMAGE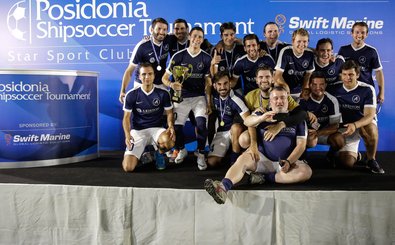 VIEW IMAGE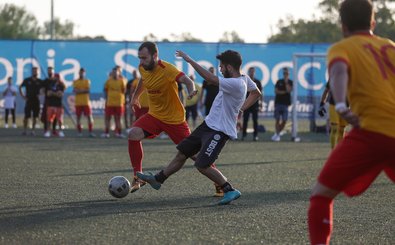 VIEW IMAGE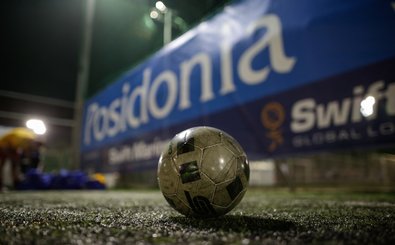 VIEW IMAGE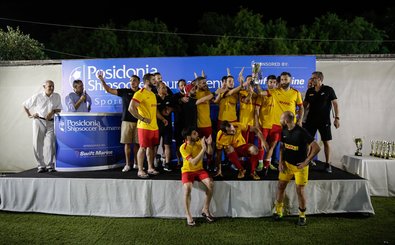 VIEW IMAGE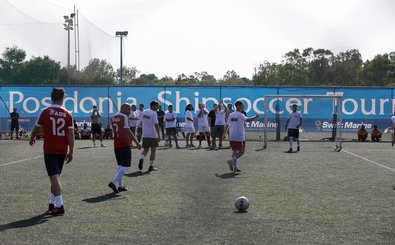 VIEW IMAGE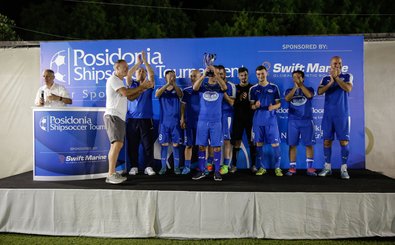 VIEW IMAGE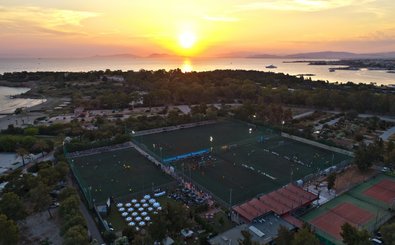 VIEW IMAGE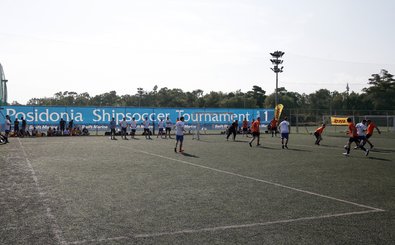 VIEW IMAGE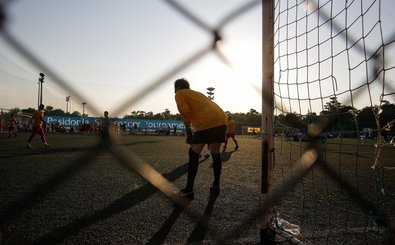 VIEW IMAGE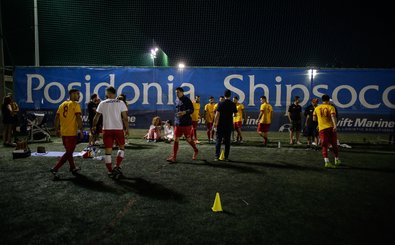 VIEW IMAGE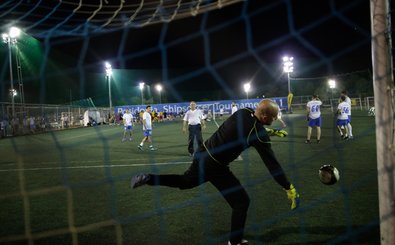 VIEW IMAGE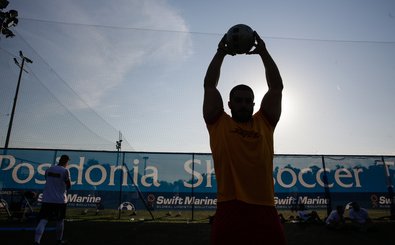 VIEW IMAGE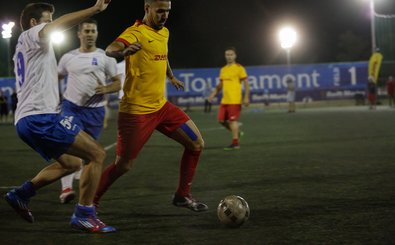 VIEW IMAGE