Posidonia Golf Tournament
On Sunday 3 June 2018 keen golfers representing all segments of the global maritime industry will meet at the Glyfada Golf Club of Athens to participate at the prestigious 4th Posidonia Golf Tournament. Once again sponsored by Thenamaris and Costamare and powered by Costa Navarino, the Posidonia Golf Tournament is expected to attract some 100 golfers from around the globe, keen to add the unique Posidonia Golf trophy to their collections.
The Posidonia Golf Tournament has become an integral part of the Posidonia week and a key networking event, which offers business opportunities in a relaxed and enjoyable environment, as senior executives from the world of shipping, finance and trade come together in a casual mood.
Companies and associations from all sectors of the maritime industry are invited to register their teams by 11 May 2018. Individual players can also register, and the organisers will try to create teams for them to participate in the Tournament.
Once again, the Tournament format will be an 18-hole Shotgun for up to 25 teams of 4 players each.
An elegant evening reception and awards ceremony will follow on the Sunday evening at Island Residence, where the first three winning golf teams will be announced with team members receiving trophies.
Registrations: Please note that registrations for the 2018 Golf Tournament are now completed.
Participation Information
For Teams:
Companies and associations, members of the global shipping community, are eligible for participation at the Posidonia Golf Tournament. To register, a team must include at least 2 and no more than 4 players.
For teams with less than 4 players, the organisers may propose additional players to join the team.
Registrations are on a first-come first-served basis. The Organisers will confirm your registration status. You will not be invoiced until your registration is confirmed.
The registration fee for a team is €500 + VAT 24%, if applicable
For Individual players:
Members of the global shipping community can register as individuals to participate in the Tournament, but their registration will only be confirmed if the organisers of the event are able to arrange for their inclusion in one of the teams participating in the Tournament.
Individual players will be included in either existing confirmed teams with less than 4 players or in teams that will be formed by 4 players, who have registered as individuals.
Individual players will not be invoiced until their participation in a team can be confirmed. When individual players receive confirmation of an available place in a team, their entry will be accepted only once full fee payment has been received.
The registration fee for an individual is €150 + VAT 24%, if applicable.
2018 Posidonia Golf Tournament Schedule
Registration
7:30-9:00
Practice
7:30-8:30
Breakfast
7:30-9:00
Reading of rules
9:10
Shotgun Start
9:30
Lunch
14:30
Evening Reception and Awards Ceremony
(by invitation only)
18:30-21:30 at Island Residence
Estimated time of prize-giving 19:30
For more information please contact danai@extrovert.gr or dlymperopoulos@posidonia-events.com.
Powered by: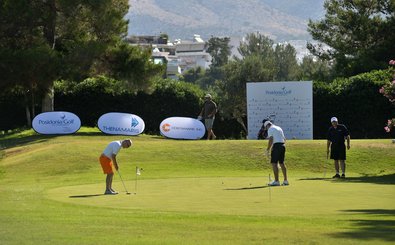 VIEW IMAGE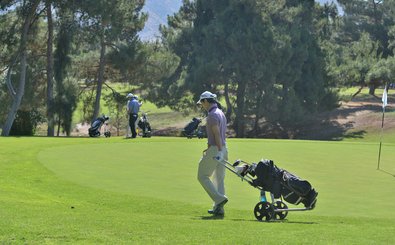 VIEW IMAGE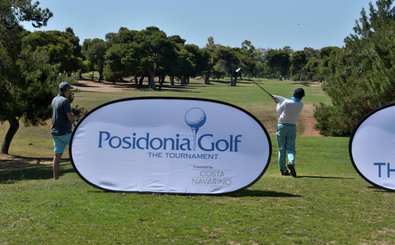 VIEW IMAGE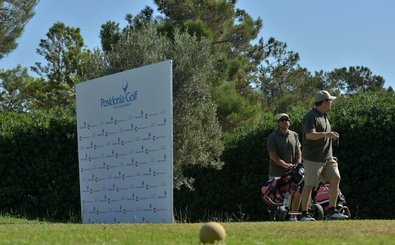 VIEW IMAGE
VIEW IMAGE