Posidonia Golf Tournament
The 2018 Posidonia Golf  Tournament will be launched later in 2017 and will take place on 3 June 2018. Stay tuned for more information!
We are happy to announce that the 2018 Posidonia Golf Tournament will be launched later in the year and will take place on 3 June 2018 at the Glyfada Golf Course. Stay tuned for more information and registration options!
2016 Report
On Sunday June 5 2016, 115 players teamed up for the 3rd Posidonia Golf Tournament,
an 18-hole Shotgun contested by 29 teams at the Glyfada Golf Club. The tournament was sponsored by Thenamaris and Costamare and powered by Costa Navarino. The prestigious event concluded with an prestigious evening award reception were the winners received the coveted Posidonia Golf trophies.
On behalf of the event's sponsors, Nikolas Martinos, Thenamaris, said: "Thenamaris and Costamare cooperated together again this year to sponsor what is becoming an increasingly popular Posidonia event. The Posidonia Golf Tournament and evening reception provide a unique opportunity for business conversations to take place in a relaxed environment and welcome our guests prior to the kick-off to a very busy week for all of us."
Costis Constantakopoulos, Costamare added: "This is the 3rd consecutive year that we sponsor the Posidonia Golf Tournament together with Thenamaris and the support of Costa Navarino. It's an excellent opportunity to meet old and make new friends within the shipping industry from around the world, welcome them in our country and celebrate the exciting Posidonia atmosphere".
For more information please contact posidonia@posidonia-events.com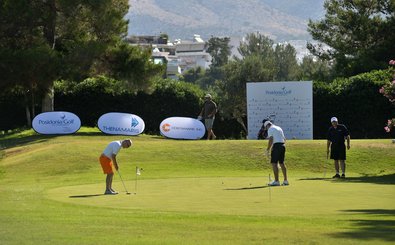 VIEW IMAGE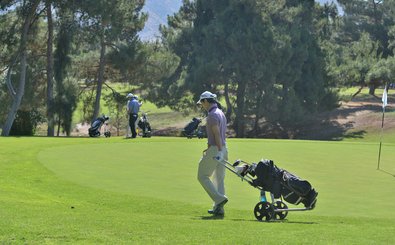 VIEW IMAGE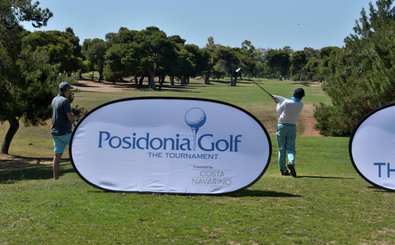 VIEW IMAGE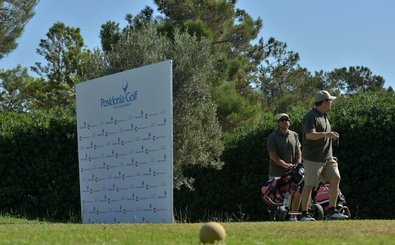 VIEW IMAGE
VIEW IMAGE